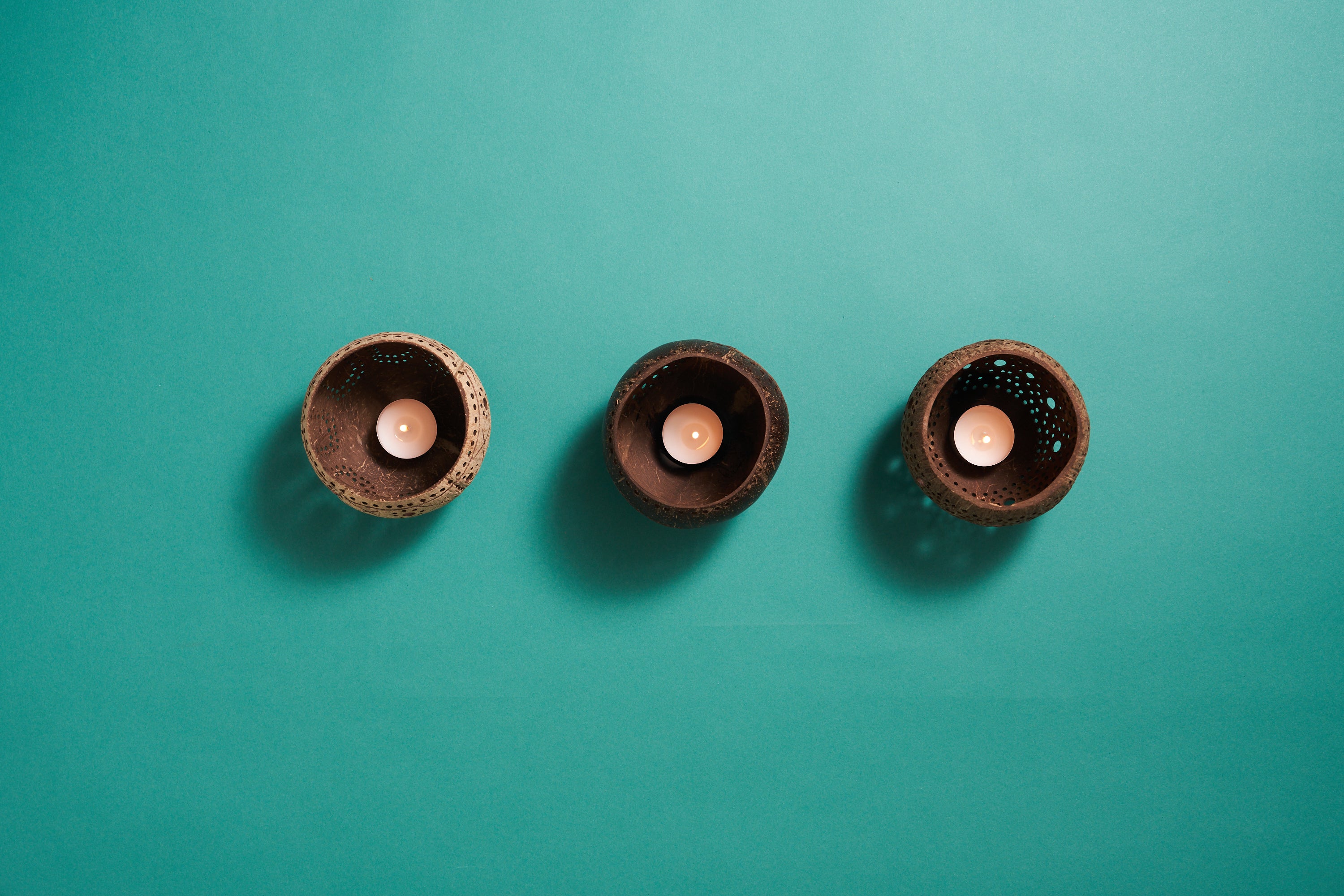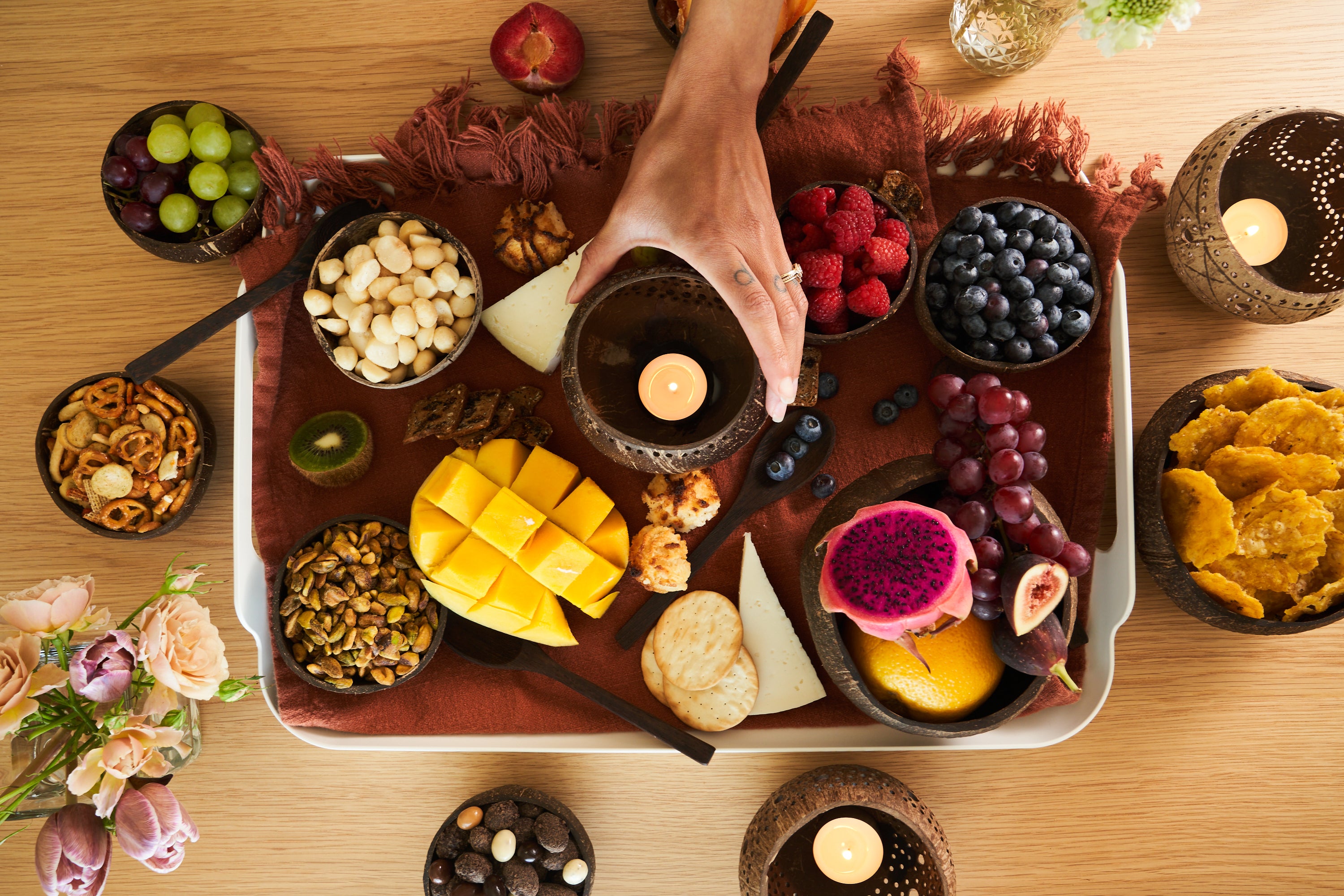 Coconut Shell Votive Candle Holders
Add a warming glow to your home. These coconut shell votive candle holders combine natural materials, elegant shapes, and artistic perforation to diffuse the subtle radiance of candlelight.

Incorporate organic products into your decor to create a calming environment. Our eco-friendly votive candle holders are made from recycled coconut shells.

Each votive is handmade and unique - down to the size, shape, and natural color of the shell.

Use the empty vessel to store your sage, crystals, or matches when you're not using them as a votive.

Play with light at your next dinner party by adding glimmer and shine with these votive candle holders.
Our coconut shell votive candle holders will set the mood for a enjoying a glass of wine at sunset or a candlelit picnic under the stars.
Set of 3 votive holders
(Tea lights/votive candles not included)
Dimensions: Approx. 3" Interior (4" Exterior) Diameter x 3" H
Made from real coconut shells. Size, color, and shape can vary.Material: Coconut shell
Plastic Free Packaging: Kraft box with paper padding.
Box Dimensions:
Coconut Shell Votive Candle Holders
Care Instructions
Coconut shells may show signs of coconut oil on the exterior - monitor and keep the votive holder on a surface that can be wiped clean.
Never leave a burning candle unattended.