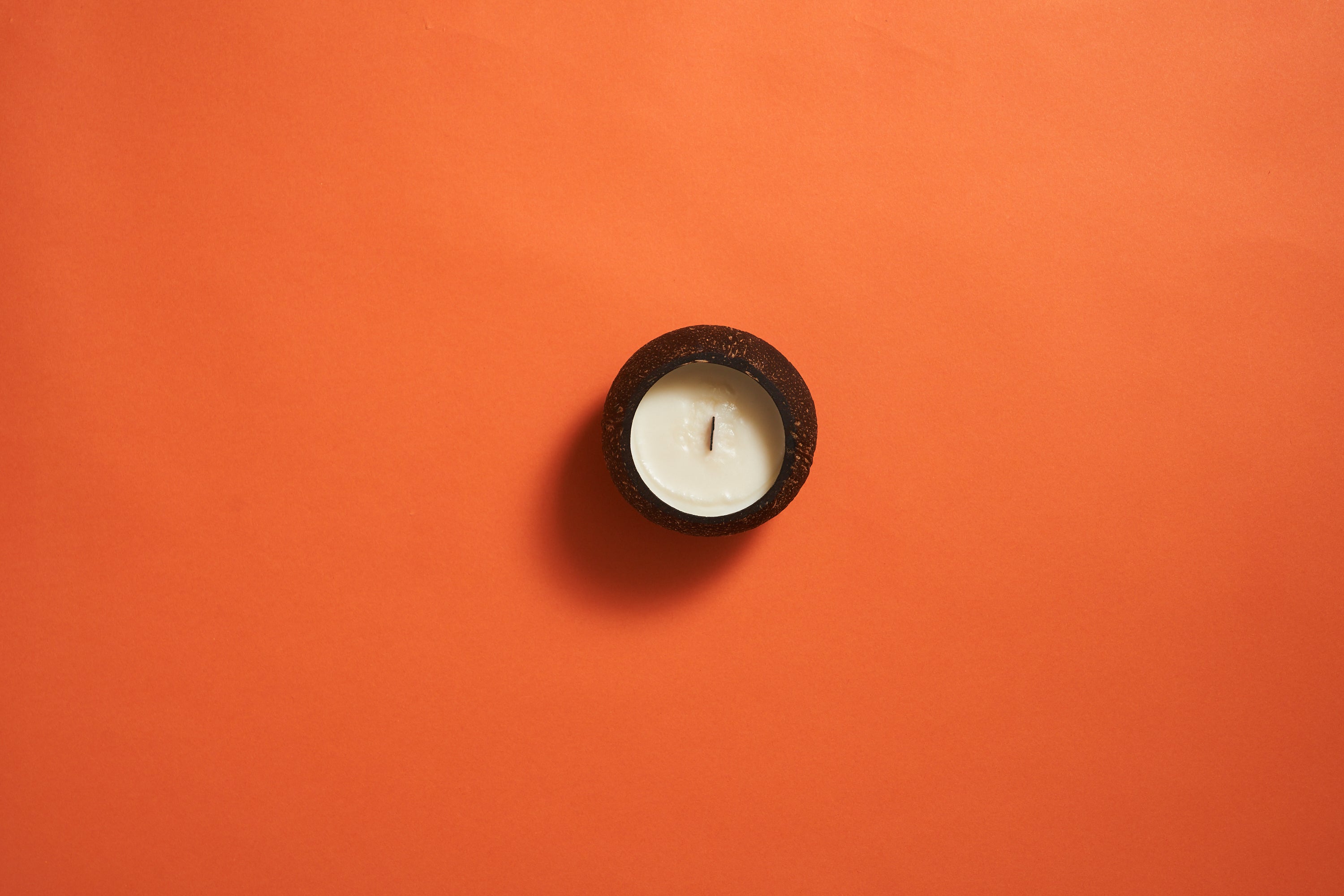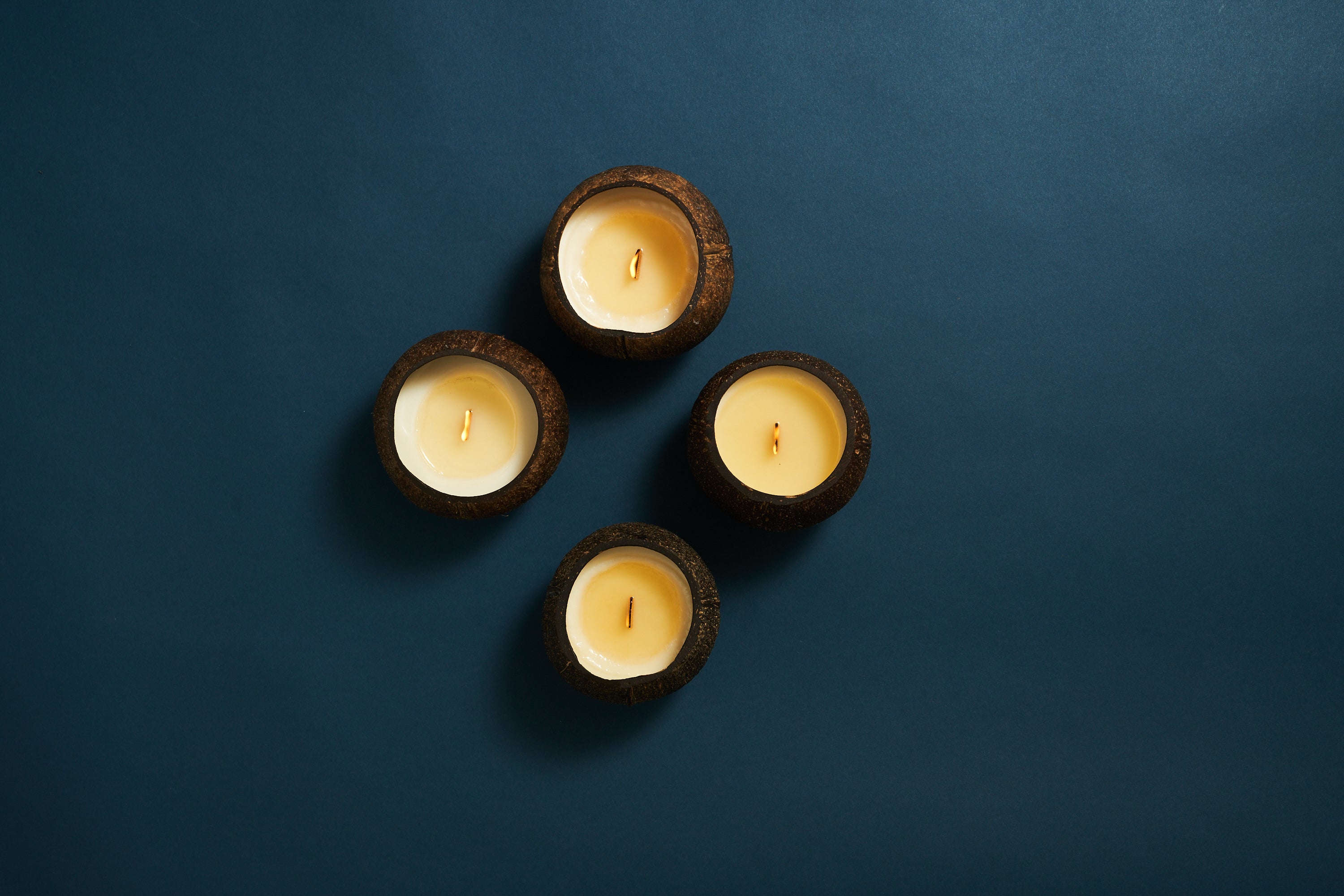 These artisan coconut shells set the elevated, earthy vibe you want for your home. Create a mindful moment each time you light one.

Incorporate natural materials into your decor to create a warm, welcoming environment. Our eco-friendly candles are hand poured into a real coconut shell using a naturally scented coconut-soy wax and feature a wooden wick that crackles when it burns.

All candles have a natural textured exterior made from a real coconut shell. Size, color, and shape can vary, allow for variances in wax and changes in color and texture when burning.

After burning, re-purpose the elevated aesthetic. Use the empty shell to store your sage, crystals, or matches.

Keep a candle burning on your kitchen counter or in the entryway to welcome guests.
Set the mood with the crackling wick candle on your coffee table or unwind with a candle by the bath.
Choose your scent: Cinnamon, Coconut, or Vanilla
Dimensions: Approx. 3" Interior (4" Exterior) Diameter x 3" H
Made from real coconut shells. Size, color, and shape can vary.
Material: Coconut shell, coconut-soy wax
Burn time: 40 hours
Plastic Free Packaging: Kraft box with paper padding. Box Dimensions: 4" W x 4" D x 4" H
Choose Your Scent
Cinnamon
Delicate, natural.
Evoke the subtle scent of cinnamon muffins in the oven (without any mess in the kitchen).
Coconut
Robust, forward.
A throwback to the scented coconut oils of your youth, this tropical aroma brings to mind warm sand and a cool breeze.
Vanilla
Classic, balanced.
The most-loved scent in any home, immediately put your senses at ease with a straightforward, no fuss fragrance.
Care Instructions
For even burning of the wax, burn for 3 hours minimum at a time.
Coconut shells may show signs of coconut oil on the exterior - monitor and keep the candle on a surface that can be wiped clean.
After burning, wax may dry with a bumpy finish. This is natural and not cause for concern.
Once cool, the wood wick can be trimmed down to keep the flame to a minimum on your next lighting.
Never leave a burning candle unattended.