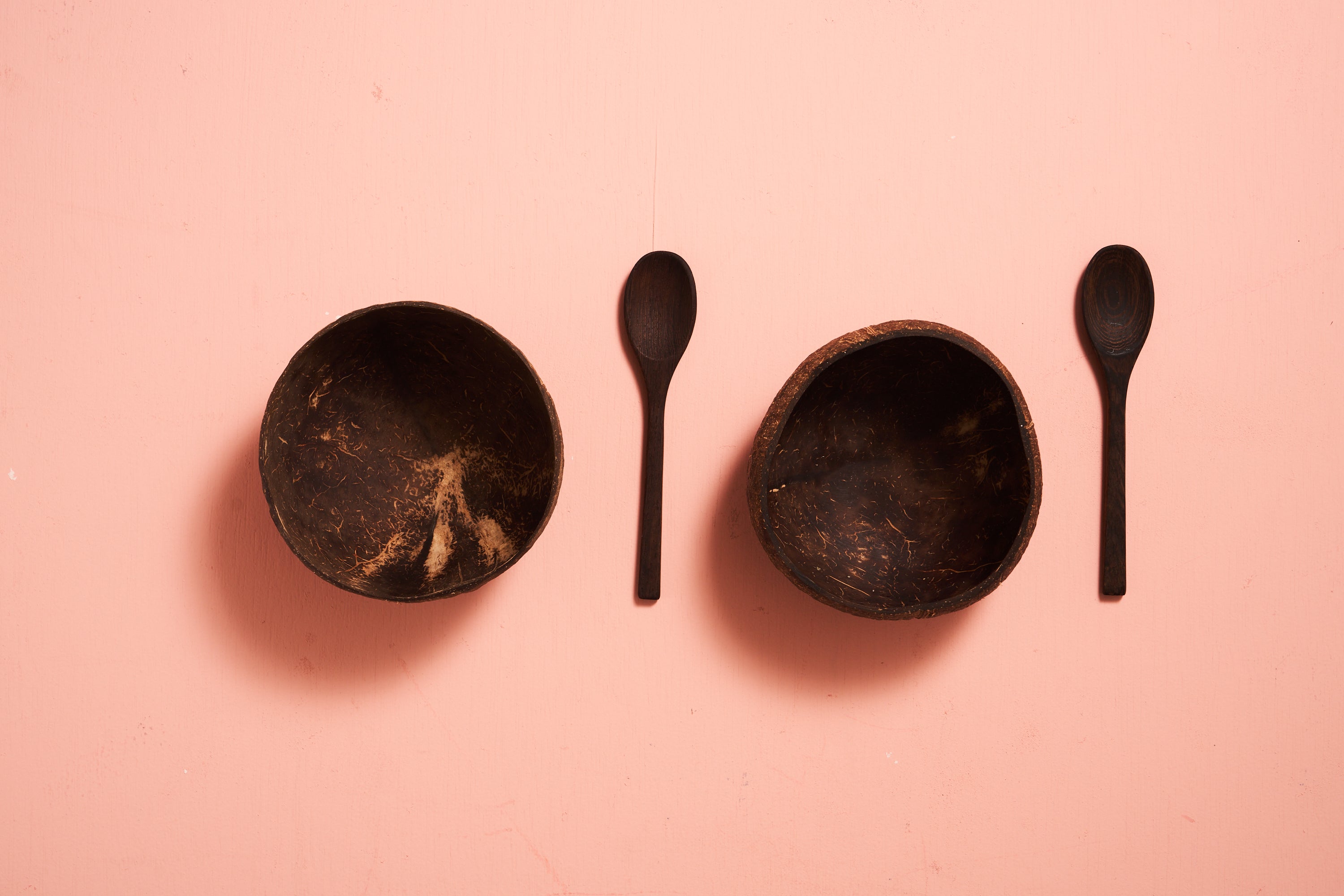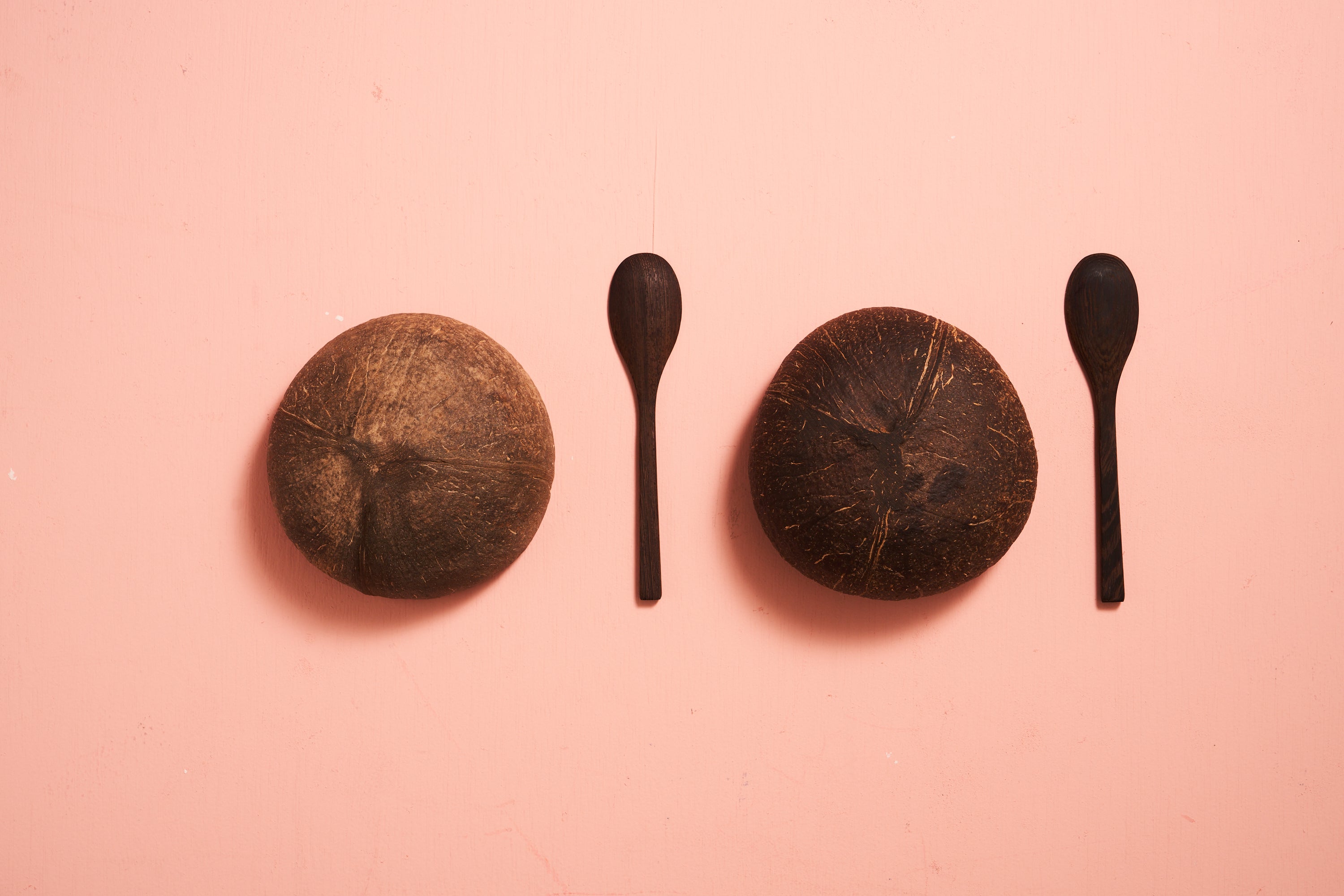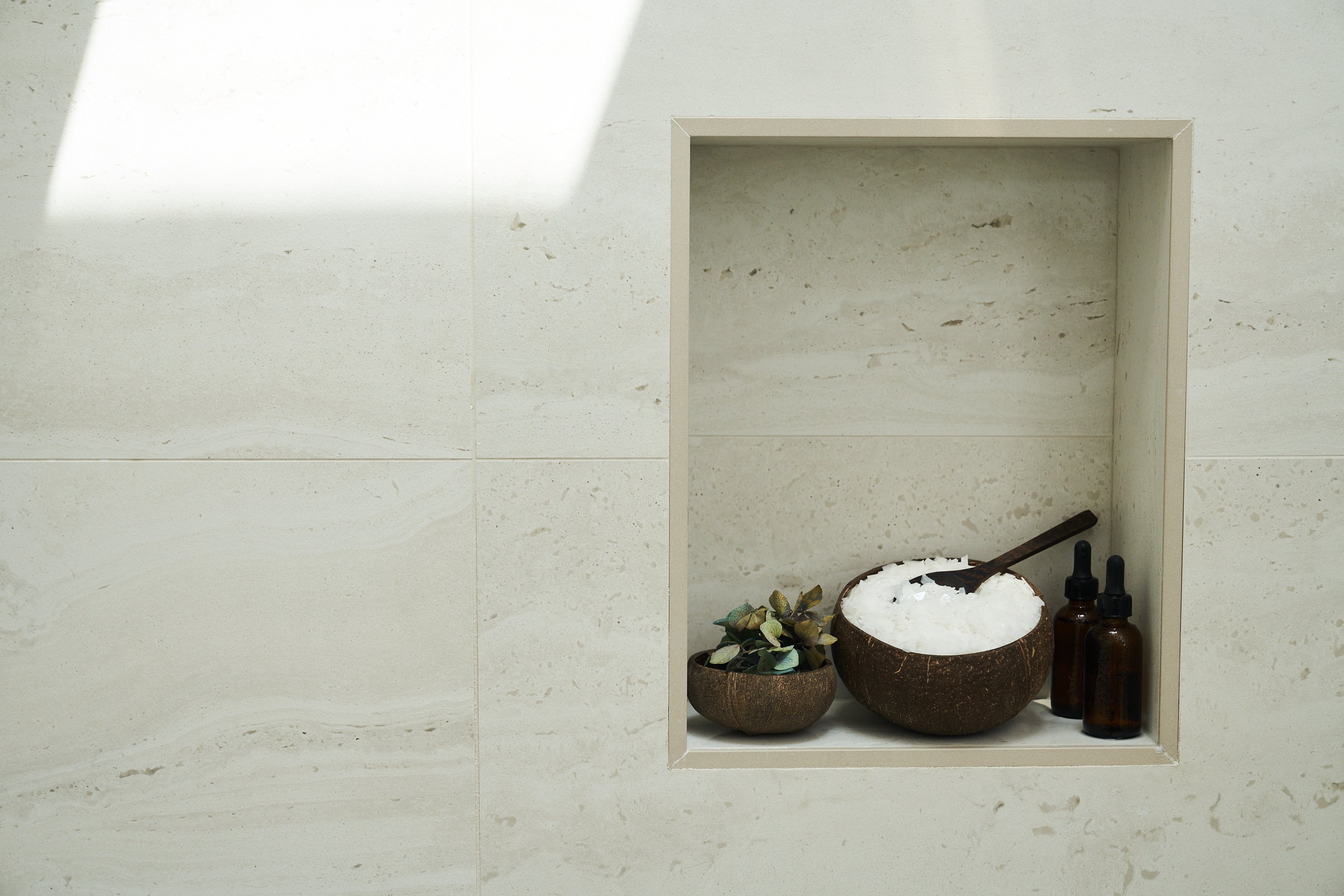 Elevate your modern home with our beautiful, all natural jumbo coconut serving bowls - 30% larger than our best selling "regular" coconut bowls. These artisan coconut shell bowls are ideal for serving snacks, Buddha bowls, small meals, or to use around the home.

Live sustainably without sacrificing your elevated aesthetic. Our organic coconut bowl sets are perfect for dinner parties, picnics, and brunch. The all natural organic bowls contain zero synthetic materials and are 100% free of plastics.

All bowls have a smooth polished interior which is easy to clean and easy to serve from. Natural bowls have a natural unpolished exterior. Each bowl comes with an extra large acacia wood spoon.

These beautiful and durable wooden spoons match the bowls perfectly and are ideal for sprinkling seasonings, mixing dips, and eating desserts right from your jumbo bowl.
Turn your fruit display into a work of art in a jumbo coconut bowl or use them to hold the crudites for your dips.
Bath salts and accessories look gorgeous in a jumbo bowl next to the tub.
Natural Finish
Material: Coconut shell (bowl), acacia wood (spoon)
Dimensions: Jumbo Bowl: Approx. 5.75" Diameter x 3.25" H Max Volume 32 fl. oz or 4 cups
Jumbo Wood Spoon: 7.25" L x 1.5" W
Made from real coconut shells. Size, color, and shape can vary.
Plastic Free Packaging: Kraft box with paper padding.
Box Dimensions: 6.5"W x 6.5"D x 6.5"H
Care Instructions
Hand wash with soap and warm water and dry with a soft cloth.
Do not soak.
Cocobowls are not microwave, oven, or dishwasher safe.
Cocobowls should be treated with flaxseed or coconut oil after every 20 to 25 washes.