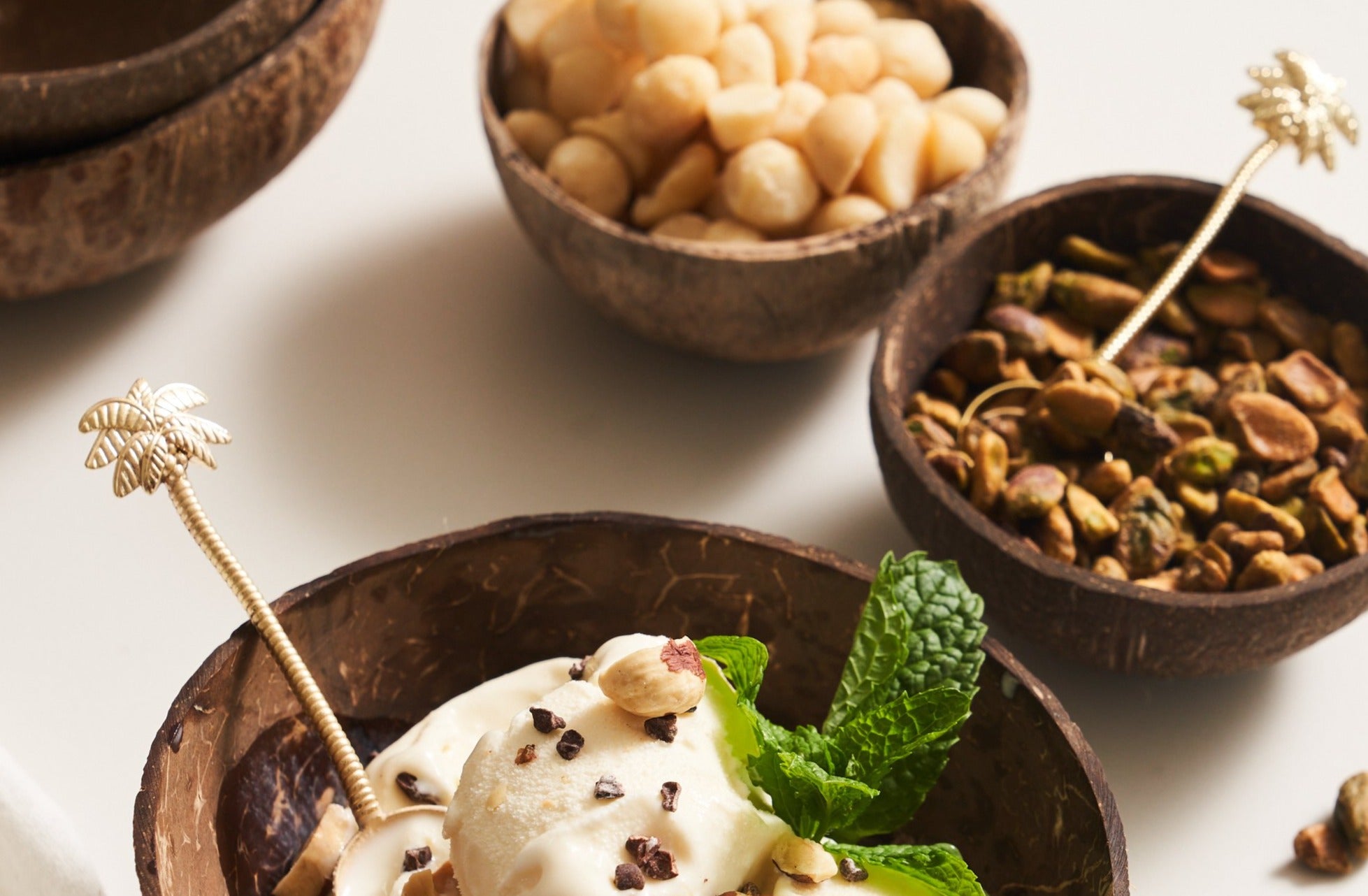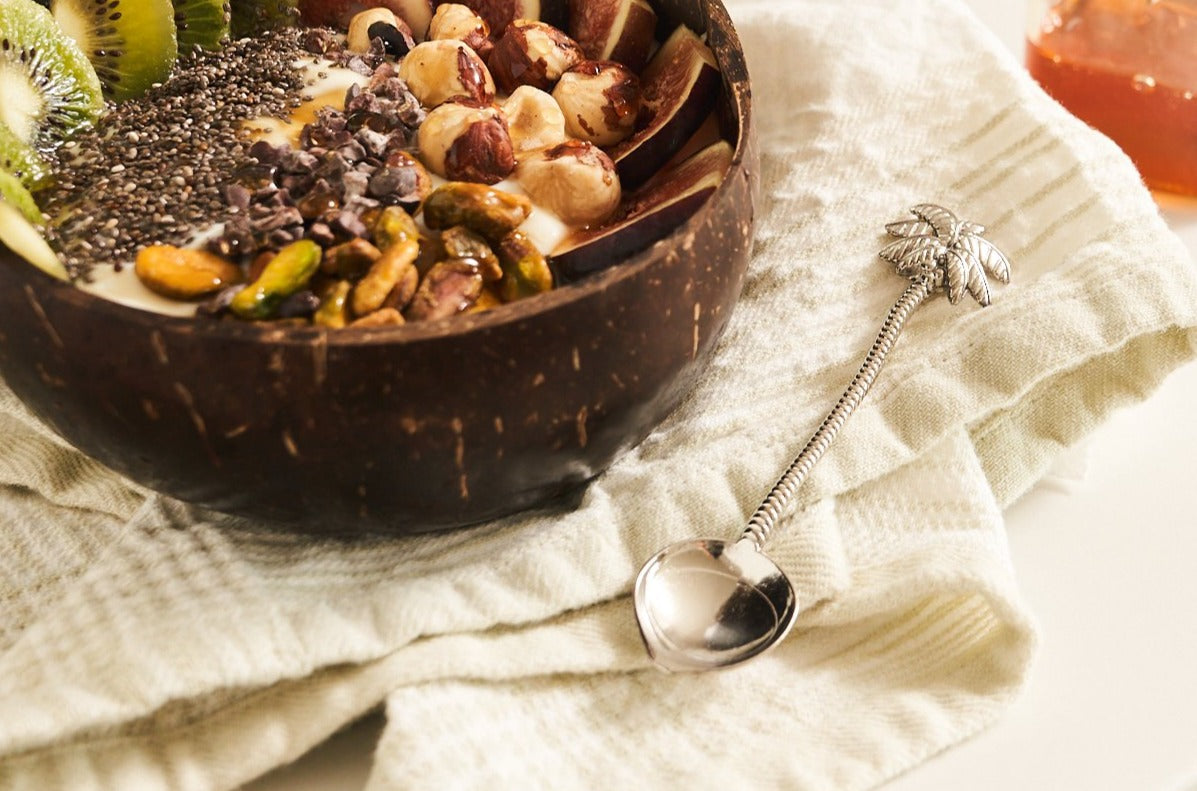 Add whimsy to your everyday eating with these palm tree dessert spoons.

Each spoon has a palm tree top and comes in four metal finishes: gold, silver, rose gold, or bronze.

Get the perfect small bite of your tasty treats with these delightfully tiny spoons.

Perfect for little hands, kids will also love using these playful spoons to eat their oatmeal or yogurt.

Serve dessert with a tropical flair - use these spoons with ice creams, mousses, gelatos, and more.
Drizzle honey on your yogurt bowls or sprinkle superfood powders, chopped nuts, or cacao nibs on your smoothie bowls.
Available in Gold, Silver, Rose Gold, or Bronze
Dimensions: 3.5" L x .5" W
Care Instructions
Hand wash with soap and warm water and dry with a soft cloth.
NOT microwave, oven, or dishwasher safe.