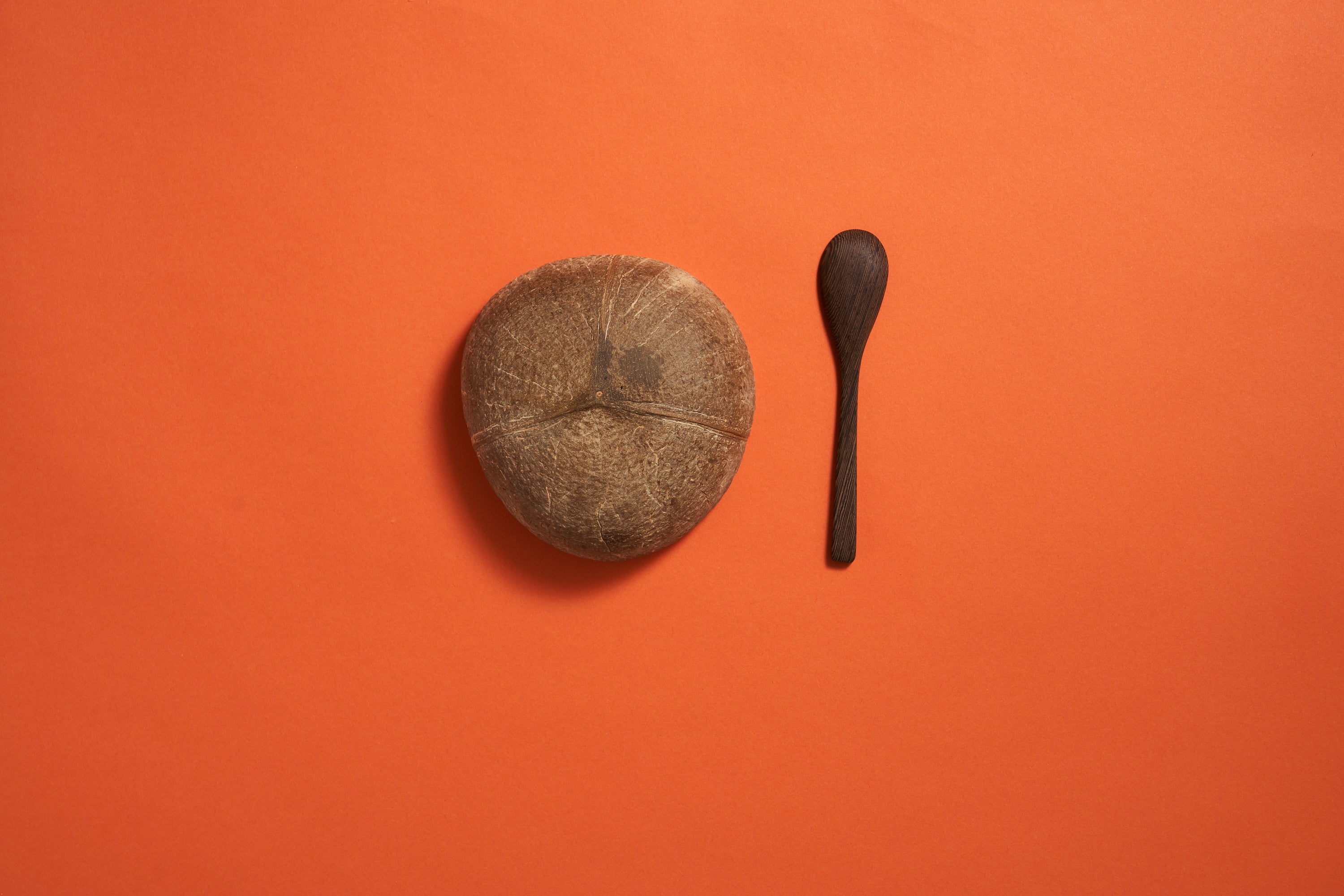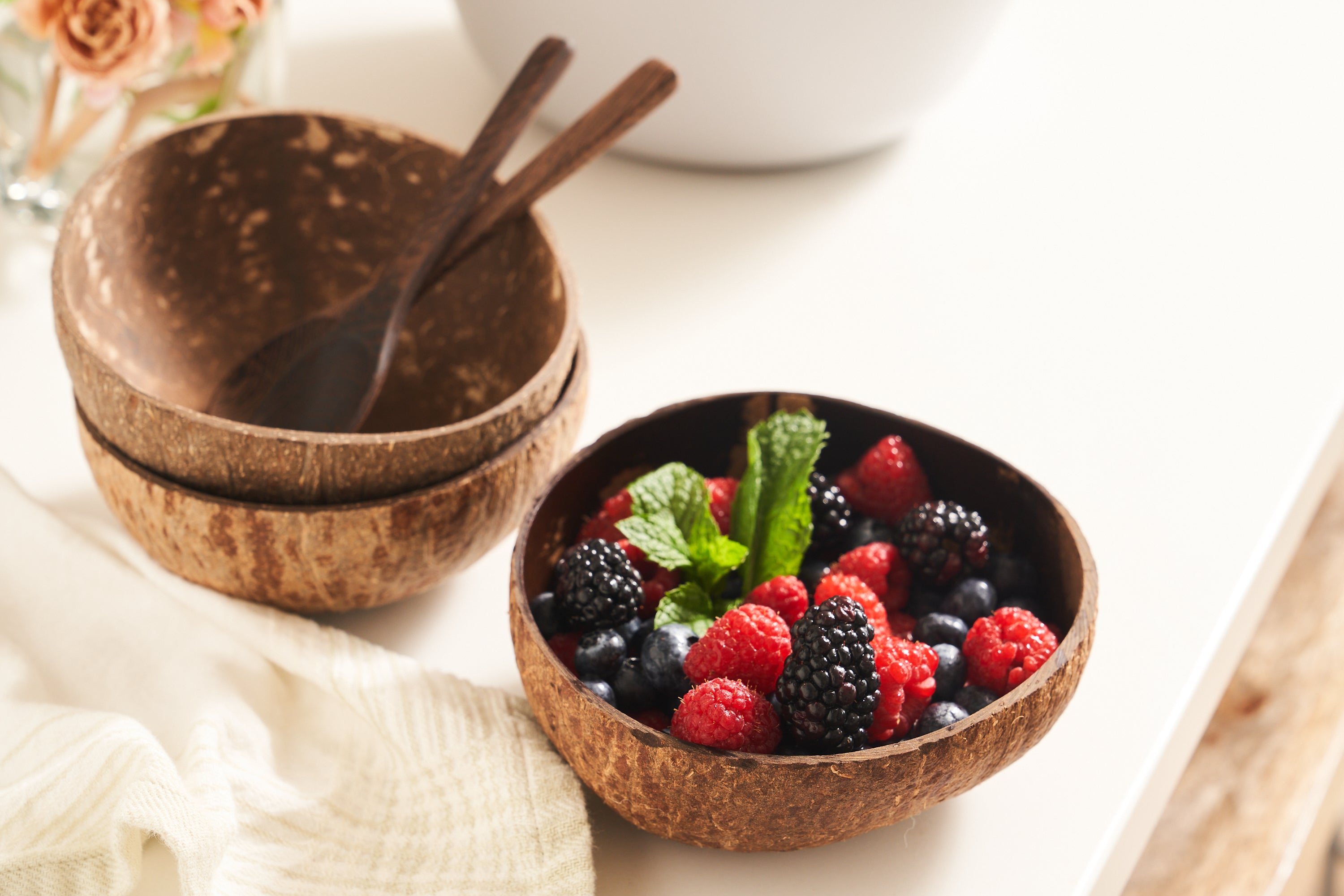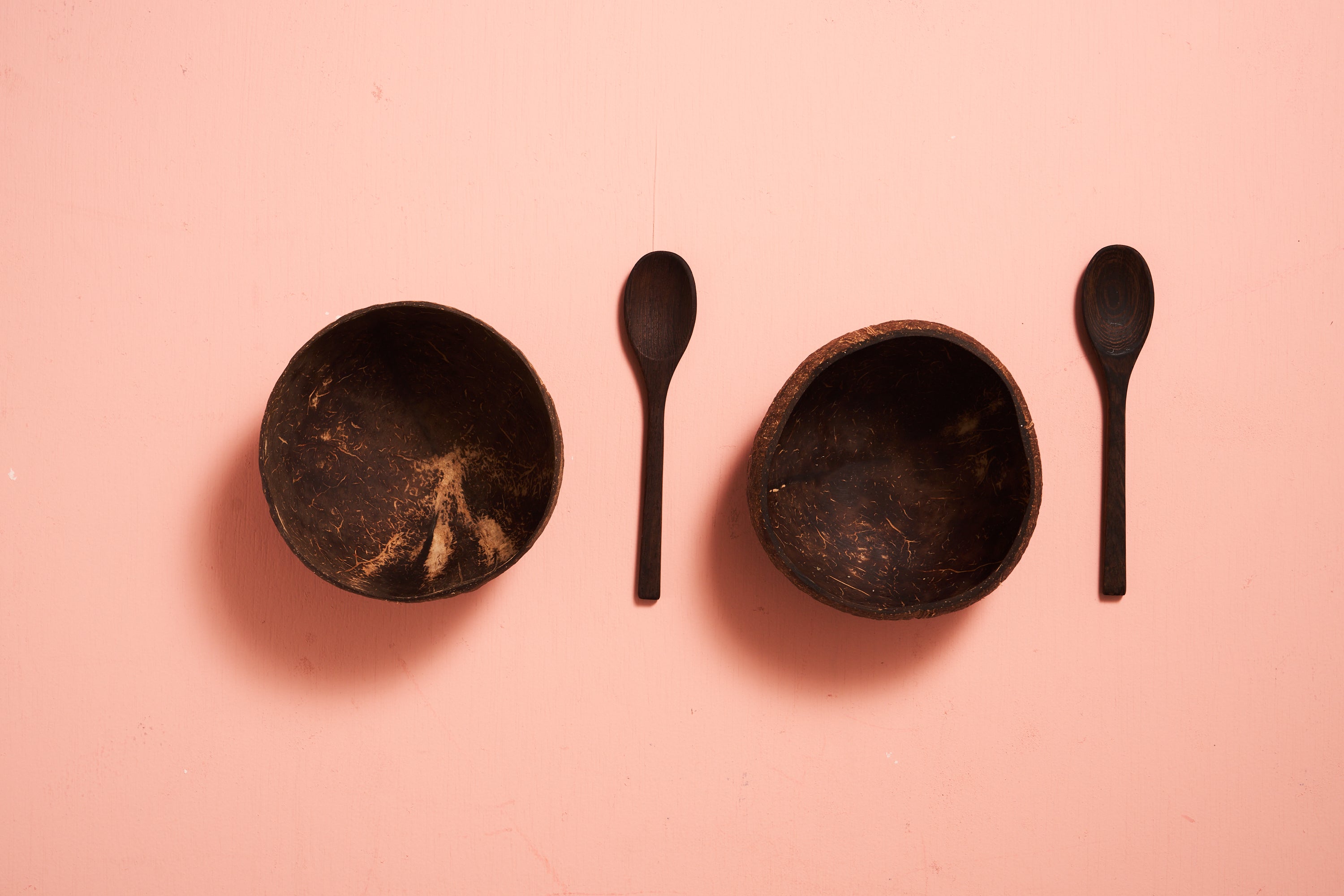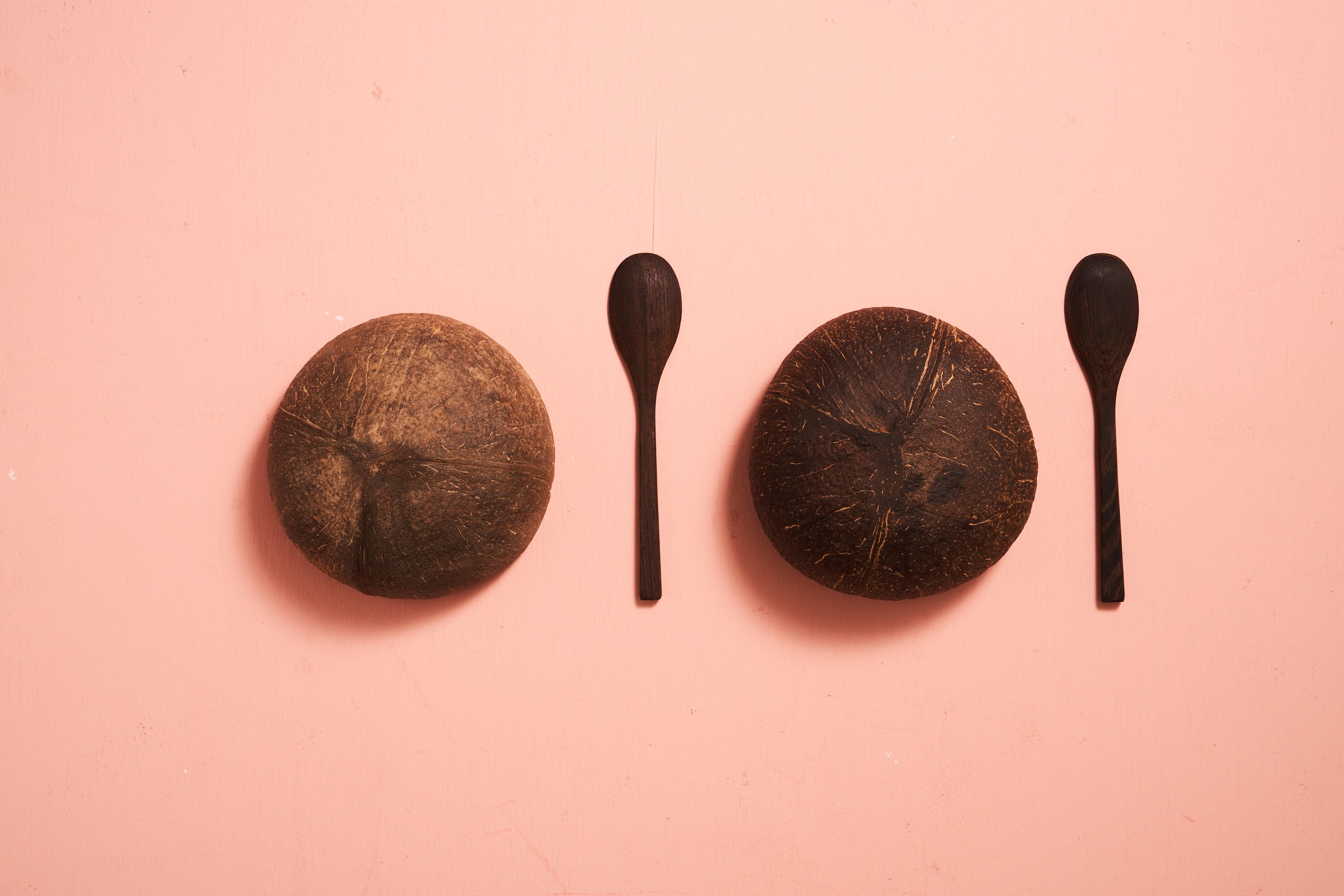 Regular Natural Cocobowls
Elevate your modern home with our beautiful, all natural coconut serving bowls. These artisan coconut shell bowls are ideal for salads, smoothies, Buddha bowls, and cereal or to use around the home.

Live sustainably without sacrificing your elevated aesthetic. Our organic coconut bowl sets are perfect for dinner parties, picnics, and brunch. The all natural organic bowls contain zero synthetic materials and are 100% free of plastics.

All bowls have a smooth polished interior which is easy to clean and easy to serve from. Natural bowls have a textured exterior. Each bowl comes with an acacia wood spoon.

These beautiful and durable wooden spoons match the bowls perfectly and are ideal for mixing salads, stirring dips and eating your homemade smoothie bowls or healthy desserts.
Elevate your nice cream or dinner salad by serving them in a coconut bowl.
Store sunglasses, keys, and more to add organic texture to your home decor.
Natural Finish
Material: Coconut shell (bowl), acacia wood (spoon)
Dimensions: Regular Bowl: Approx. 5.5" Diameter x 2.5" H Max Volume 16 fl. oz or 2 cups
Regular Wood Spoon: 6.25" L x 1.25" W
Made from real coconut shells. Size, color, and shape can vary.
Plastic Free Packaging: Kraft box with paper padding.
Box Dimensions:
Set of 1: 6" W x 6" D x 2.5 H
Set of 2: 6.25" W x 6.25" D x 4.5" H
Set of 4: 6.25" W x 6.25" D x 6.75" H
Regular Natural Cocobowls
Care Instructions
Hand wash with soap and warm water and dry with a soft cloth.
Do not soak.
Cocobowls are not microwave, oven, or dishwasher safe.
Cocobowls should be treated with flaxseed or coconut oil after every 20 to 25 washes.